Hi Antonio,
thanks for sharing code.
I used this code and properly hit the soap request for this end point "https://testservizi.fatturapa.it/ricevi_file" & getting a proper response.
But Trying the "NotifyScarto" method by Software but the corresponding request manager is giving me a Error.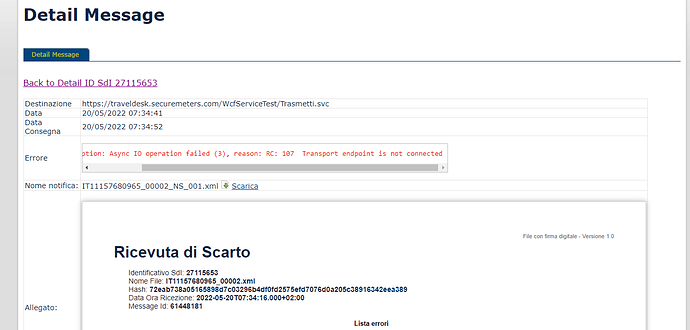 and my published wcf url is - "https://traveldesk.securemeters.com/WcfServiceTest/Trasmetti.svc"
can you help me in this issue.
Thanks in Advance.